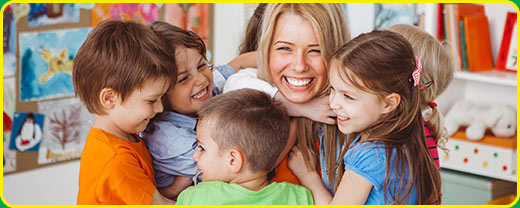 Sprout Child Care partners with school districts and corporate organizations, to establish and operate on-site child development centers for preschool age students.
Sprout child development centers offer a safe, creative, and encouraging environment for preschool age students to learn and succeed. From social interaction to academic development, Sprout fosters a child's growth during his or her preschool years.
On a daily basis, we are committed to the belief that every child has a right to be treated with respect and a right to live each day with joy and self-fulfillment. Sprout believes that children learn through self-discovery, hands-on exploration and interaction with others.
As a strategic partner, we offer childcare solutions to meet the unique needs of your organization and community. Please contact Sprout for more information on child development center partnerships today!